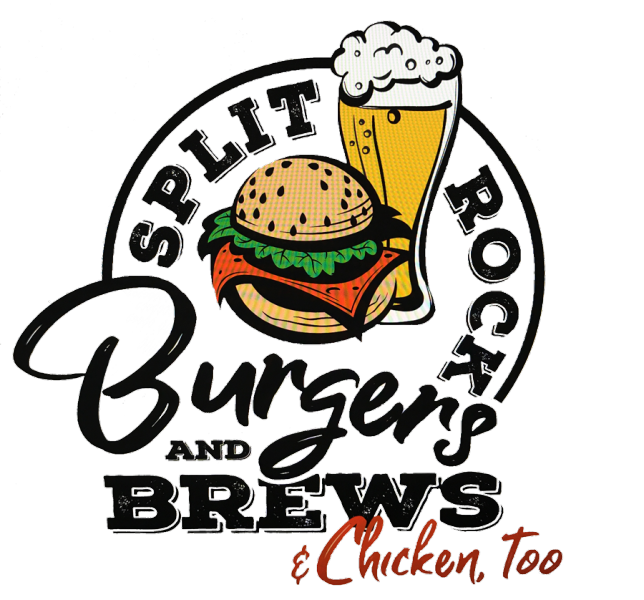 Appetizers
Chislic *
Seasoned cubes of steak cheddar fried to perfection served with toast
$12.95
add sauteed onions $1.25
Pizza Bites
Everything you love about pizza wrapped into a bite size morsel
$9.25
Basket of Potatoes
House cut fries
$5.25
House cut chips
$5.25
Signature Parm Fries
House cut fries tossed with parmesan cheese and baked to perfection
$6.25
Pretzel Bites
Airy light bite size pretzels served with cheese sauce
$6.25
Onion Rings
Dipped in premium beer batter & drizzled with dark stout beer deliciousness
$9.25
Deep Fried Spicy Pickles
$9.95
Breaded Mushrooms
Bite size whole button mushrooms
$9.95
Campers Delight
A little bit of everything you love tossed in 1 big basket
$15.95
Cheese Curds
Wisconsin white cheddar curds fried to perfection
$9.75
Waffle Fries
Delicious sweet potato waffle cut fries served with our house sauce
$7.50
Tater Tots
Basket of tots
$6.25
Add lettuce, cheese, salsa & sour cream $3.25
Wings
Tenderloin SM: $9.25
Tenderloin LG: $13.25
Bone in SM: $9.95
Bone in LG: $13.95
Sauces Available
Bomb Berry
Bomb Diggity
Sweet Chili
Smokey BBQ
Honey BBQ
Honey Mustard
Buffalo
Wraps & Things
Wraps are served with fresh cut fries
*sub onion rings, tater tots, cheese curds or sweet potato waffle fries for $1.95*
*sub deep fried spicy pickles or breaded mushrooms for $2.95*
Buffalo Chicken Wrap
Strips of crispy or grilled chicken with lettuce, tomato, cheese & buffalo sauce all wrapped into perfection
$11.25
Caesar Chicken Wrap
Strips of crispy or grilled chicken with romaine lettuce, croutons, parmesan, onions & tomato all tossed with Caesar
$11.25
Club Wrap
Slices of ham, bacon, tomato, lettuce & shredded cheese
$9.50
Chicken Bacon Ranch Wrap
Strips of crispy or grilled chicken with bacon, tomato, lettuce, shredded cheese & ranch all wrapped into perfection
$11.25
Baskets
Baskets are served with fresh cut fries
*sub onion rings, tater tots, cheese curds or sweet potato waffle fries for $1.95*
*sub deep fried spicy pickles or breaded mushrooms for $2.95*
Chicken Tenders Basket
Lightly coated bites of chicken served with our yummy honey mustard
$9.95
French Dip Basket
Thin slice of rib eye cooked to perfection in au jus served on a toasted hoagie bun
$12.95
Hoagie Philly Basket
Thin slices of ribeye smothered in american & swiss cheese, onions, peppers on a toasted hoagie bun
$13.95
Beef Tips Basket *
Tender beef tips sauteed with peppers & onions & served with toast
$14.95
Chicken Dinners
Enjoy our house made battered crispy fried chicken with tender juicy meat Each meal comes with your choice of 2 sides:
Baked Beans ~ Cottage Cheese ~ Potato Salad ~ Wedges ~ Coleslaw ~ Mac & Cheese
*sub onion rings, tater tots, cheese curds or sweet potato waffle fries for $1.95*
*sub deep fried spicy pickles or breaded mushrooms for $2.95*
2 piece: $9.25
4 piece: $10.75
8 piece: $15.75
16 piece: $22.25
There will be an up charge for all white or all dark
*we can NOT do 8 or 16 all one meat choice*
16 piece meals come with pint size sides
Sides
Cottage Cheese $2.50
Coleslaw $2.50
Potato Salad $2.50
Homemade Mac & Cheese $3.95
Fresh Cut Fries $3.25
Tater Tots $3.95
Sweet Potato Waffle Fries $3.95
Specialty Burgers
ALL burgers come with fresh cut fries
*substitute onion rings, cheese curds, tater tots or sweet potato waffle fries for just $1.95*
*sub deep fried spicy pickles or breaded mushrooms for just $2.95*
Philly Rock
Sautéed onions & peppers smothered in pepper jack & swiss all atop a juicy burger and deep fried
$10.95
California
Simple but delicious. Comes with lettuce, pickle, onions & tomato
$9.25
Hawaiian
Sweet & Tangy breading ham, swiss & pineapple drizzled with our honey BBQ drizzled atop a juicy burger
$14.95
Chicago
This crazy concoction is delicious-ness kraut, jalapenos, dijon mustard, swiss & provolone all atop a juicy burger
$14.25
Country-fied Burger
The name says it all a twist bacon, egg & cheese all atop a juicy burger
$12.95
Texas
Onion ring, cheddar cheese, bacon & smothered in smokey BBQ
$11.25
Naked Burger
This is our ground zero burger plain jane but delicious - add the toppings of your choice
$8.95
Citi-fied
Our version of the "juicy lucy" stuffed with cheddar, dipped in breading topped with swiss & pepper jack
$11.25
Green Bay
Our version of a "patty melt" sauteed onions, American & Swiss cheeses served on wheat berry toast
$11.95
State Fair
This burger is dipped in breading dropped in the deep fryer then smothered in cheddar cheese, crispy bacon, deep fried spicy pickles, breaded mushrooms & drizzled with smokey BBQ
$13.95
The Stacker
This burger is smothered with cheddar cheese & shaved prime rib & bacon & more cheddar cheese
$14.95
Colorado
Our version of mushroom swiss with a twist. We smother ours in swiss, mushrooms & sour cream!
$10.95
Louisiana
Just a bit spicy cajun spice, bacon & smothered in pepper jack
$11.25
TOPPINGS AVAILABLE
Vegetables $.75
sautéed or raw onions
peppers & onions
sautéed mushrooms
sliced jalapenos
kraut
Cheese $1.00
American
Provolone
Pepperjack
Swiss
Cheddar
Extra Meat $1.50
Ham
Bacon
Add a patty $2.75
Desserts Available
Split Rock Sundae $3.95
Rum Cake $4.95
Lemon Berry Cake $4.95
Toppings
Caramel
Chocolate
Bomb berry